Discover more about the 17th International Symposium on District Heating and Cooling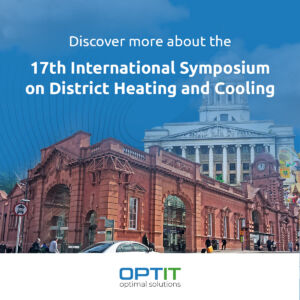 Today and tomorrow I'll take part in this interesting Programme in Nottingham where I'll speak about the correct functioning of district heating networks and minimise critical failures.
It will be a precious moment where I can meet other important experts to tackle the problem of designing optimal multi-year maintenance campaigns.
District Heating Systems have a great role to play in achieving increasingly challenging EU and global climate goals, for this reason I can't be more than happy to share my experiences and to listen to my colleagues!