The employee will deal with analysis and development of models and algorithms for Operations Research and Machine Learning, including management support of projects involving national and foreign clients.
Place of work: Bologna.
Main activities:
Analysis of the client's optimisation problem and modelling of hypothetical solutions (feasibility analysis and prototyping).

Writing models and/or algorithms according to the chosen strategy.

Client support for deployment of Optit's solution (collecting, validating, and entering data; training and coaching key users).

Providing optimisation consulting based on Optit's solutions.

Support during solution development, testing, and fine-tuning.
Profile
PhD in Operations Research, obtained from an Italian or foreign universities.
Candidates with relevant work or academic experience may be taken into consideration if they have a five-year degree in one of the following: Engineering, Statistical Sciences, Physics, Mathematics, Economics, or another scientific discipline with a final grade over 100/110, if the thesis and exams are in fields similar to Operations Research.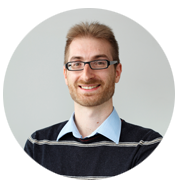 Andrea Bettinelli will be your advisor.
"The application of sophisticated models to real-life problems is a challenge that requires a huge dose of creativity"
Requirements
Advanced knowledge of Decision Support Systems and the field of Operations Research.

Excellent

English proficiency (Experience abroad preferred).

Ability to use IT solutions and professional solvers (even if only at the academic level).

Availability for domestic and foreign travel when necessary.
This announcement is addressed to both sexes, according to the Italian laws 903/77 and 125/91, and to persons of all ages and nationalities, pursuant to the Italian Legislative Decrees 215/03 and 216/03.
Do you want to optimise your company's processes, making them more efficient and sustainable? Contact us !