It was a pleasure to participate and contribute to the "Virtual District Heating Visit to Denmark" held on December 2nd to present to a wide range of Italian Utilities and AIRU members the "Danish way" to District Heating & Cooling.
The webinar, organised by DBDH, was structured as a bus tour that touched Aalborg, Esbjerg and Viborg, resulting in a rather impressive showcase of  best practices from 3 leading operators, a great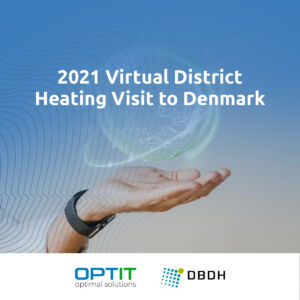 chance to meet specialists and industry leaders and deep dive into innovative ways to meet some of the most pressing challenges to  contribute to decarbonisation and improve operational performance throughout the whole value chain.
We were privileged to be representing AIRU in the welcoming address and presentation of the Italian DHC market outlook, no doubt very different from the Danish case: every effort must be devoted to raise awareness of our role to achieve the Energy Transition challenge, since at least a 4-fold increase of the current market penetration is economically and environmentally convenient and would lead to the same impact of eliminating 4 million cars from our streets!
The meeting was also a great chance to announce our partnership with Danfoss, global leader in the DHC industry, to distribute the Leanheat Network digital solutions: a very good chance to present a comprehensive portfolio to the Italian Market and enable further acceleration towards decarbonisation and operational excellence. More on this shortly!
All in all, building bridges between Italy and Denmark seems like a good way to make an impact!