A further opportunity to contribute to the development of district energy in Europe.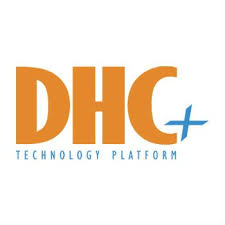 Optit's involvement in the DHC+, technological platform of Euroheat & Power, has always been more than a formal membership, but rather an active contribution with our research, dissemination and networking activities aiming to support the idea and implementation of modern and efficient District Heating and Cooling in Italy and Europe.
We firmly believe that DHC can be a decisive technology towards the decarbonisation of urban environments, in response to the demands that more and more citizens are making to tackle climate change, setting the pace for a more sustainable life with an eye on efficiency and reliability.
We are therefore enthusiastic about the results of the recent elections among the members of DHC+, whereby  Matteo Pozzi, CEO of Optit, has been elected Vice-chair of DHC+ together with Stefan Holler, HAWK (Göttingen University of Applied Sciences and Arts, Germany), supporting  Kristina Lygnerud (IVL, Swedish Environment Research Institute, Sweden)as new Chair.
"As the most recent evidences clearly demonstrate, district heating is one of pillar technologies to achieve the objectives of environmental and energetic sustainability set by the EU. I am honored to take up this role, which will allow me to contribute actively to one of the most active networks to support the development of DHC in the path towards decarbonisation" says Matteo Pozzi.
Euroheat & Power is the European network of District Energy organisations and professionals, connecting industry players, decision-makers and academia in a joint effort to drive forward sustainable heating and cooling.
The Chairperson and the two Vice-Chairpersons are elected by the DHC+ Assembly for the period of three years and will ensure the coordination of activities within the Platform.
For more information, please visit the DHC+ at Euroheat & Power network website.